REHEARSAL FOR MURDER.
CBS-TV.
1982. 96 minutes.
An ensemble piece with great acting and an ingenious solution:
Whenever you see the names "Levinson" and "Link" in the writing credits, you can be assured of a well scripted, unique whodunit, with plot twists that would give Dame Agatha a run for her money.
". . . unusual form—a mystery—you take the audience by the hand and you lead them—in the wrong direction." Those are the prophetic words of playwright Alex Dennison in this Levinson and Link play within a play, called

'Rehearsal for Murder.'

Dennison (Robert Preston) reunites five show-biz friends, ostensibly to get feedback on his new mystery novel. The real reason for the reunion is to unmask the killer of Monica Welles, Dennison's fiancee, who was murdered a year earlier. Which of the five friends is the killer?
'Rehearsal for Murder' is a filmed stage play, which means that the emphasis is on the crafts of script and acting, both of which here are excellent, and production design which in this case is adequate. The multiple plot twists make the screenplay ingenious, if perhaps a little far-fetched. The entire cast gives a fine performance, though I must confess to a preference for Robert Preston, one of the most credible actors of all time.
There's no heavy duty "message" in this film, no special effects, no cinematic gimmicks. It's just an old-fashioned, entertaining murder mystery for viewers who like whodunits. I have long considered 'Murder by Natural Causes' (1979) to be Levinson and Link's best work. But 'Rehearsal for Murder' is not far behind. — Lechuquilla, IMDb
Of all the productions Levinson and Link did for television, this one comes off as probably their best. While there are several twists in the tale that seemingly come out of nowhere, in retrospect we must admit we were prepared for them with carefully placed clues. — Mike Tooney, MYSTERY*FILE (31 January 2012)
Resources:
- Filmographies for Richard Levinson and William Link.
- A previous ONTOS article about William Link.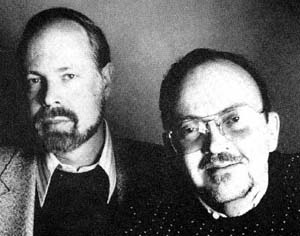 Category: Detective fiction