"Farewell to the Master."
By Harry Bates.
CreateSpace Independent Publishing Platform.
2012. Long short story: 82 pages.
Originally published in ASTOUNDING, October 1940.
A short story that made the Big Time, being filmed twice, once in 1951 as THE DAY THE EARTH STOOD STILL and again in 2008 under the same title.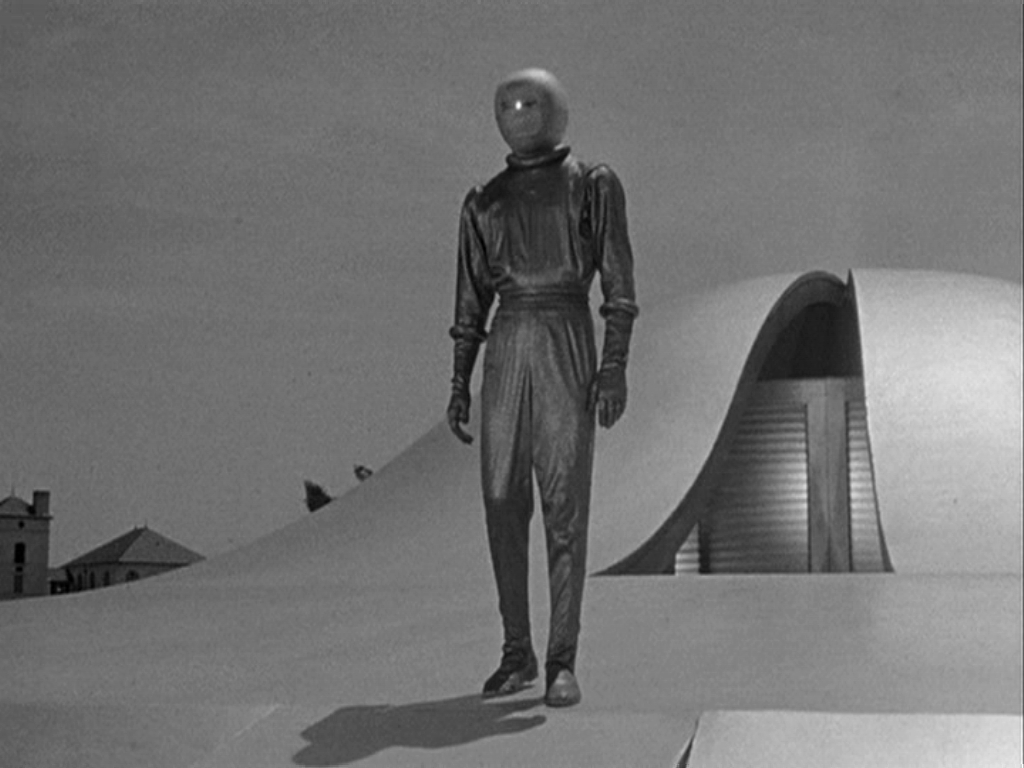 THE NOSTALGIA LEAGUE has also reprinted Bates's story here. As Bob Gay notes in his introduction:
In the original story presented here, astute readers will notice that Gort does not appear; his name in the story is Gnut. The famous phrase, "Klaatu Barada Nikto," is also absent and there is no love interest for Klaatu; that sub-plot was an invention for the [1951] film. What most will find revelatory is the ending of the story which, without giving anything away, is a wonderful twist by Bates on the science fiction conventions of the time and, over 60 years later, still reflects on the perceptions that are sometimes a shortcoming of our all too human condition.
Category: Science fiction